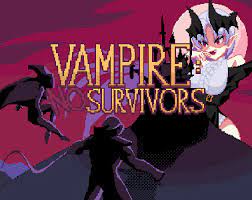 Vampire: No Survivors
Vampire: No Survivors is a video game in which players assume the role of a powerful vampire, battling the survivors for his treasured coffins!
The main goal of Vampire: No Survivors is to eliminate the survivors before they get their hands on your coffin. To outsmart and conquer them, use your crafty strategies and formidable minions. Collect gems, call more minions to guard you, open boxes to increase your abilities and unlock various upgrades, and enjoy a one-of-a-kind experience surrounded by stunning visuals and exciting sounds.
How To Play
Use mouse to play!