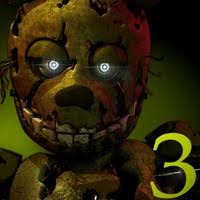 Five Nights at Freddy's 3
Five Nights at Freddy's 3
Five Nights at Freddy's 3 is the third game in the FNAF series. In this game, you have to protect your office from five nights of attacks by robots.
Five Nights at Freddy's 2 came out a few years ago, and now Fazbear Freddy's Pizza has returned. Because of a string of bad and sad things that happened there in the past, the owner chose to turn it into a scary show called Fazbear Fright. As in Five Nights at Freddy's 1 and 2, your job as a nightguard is to watch the security camera to prevent strange things from happening. But there is something different. Now, Springtrap is the only mechanical device that still works.
You didn't know that bloodthirsty animatronics from the past still haunt the property. They would definitely keep you up at night. Your office has a desk, a bright security monitor, a quiet fan, and a lot of other things that are hiding in the dark. Be ready to shout as many things jump out at you. This is a great game for getting scared.
Features
Addictive game based on the horror theme.
Cool graphics and art animation.
Exciting innovations.
How To Play
Mouse to look around office.
Left Mouse Button to use Cameras/Maintenance Panel.
SPACE BAR while hovering over Vent Camera buttons to seal vents.