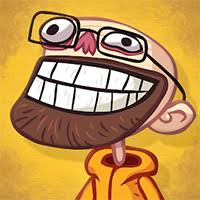 TrollFace Quest: Horror 3
TrollFace Quest: Horror 3
The third entry in the horror series, Trollface Quest: Horror 3, puts you in charge of resolving a number of gruesome events. Prepare for insanity in Troll Face Quest! There are a total of seventeen levels to complete. The things you'll go through in this life will be some of the most terrible, strange, and scary things you've ever seen. You'll have to take every possible chance to discover the solution, but it's the only one there is. Do you have the ability to think creatively and find the answers to all of the challenges in order to win against this infamous practical joker?
Feature
Fun and challenging gameplay.

You can play a lot of scary levels.

Intuitive controls.

Characters from stories that most people know.