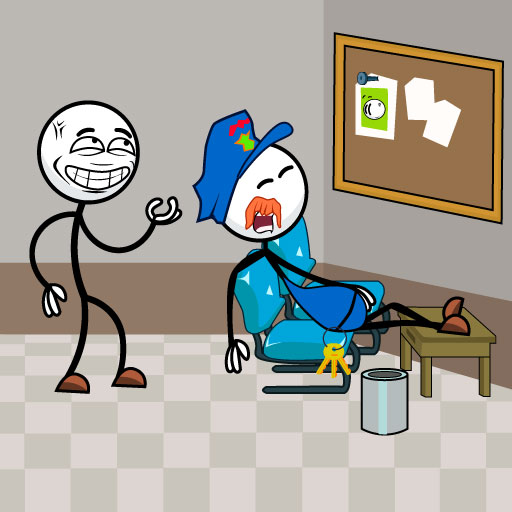 Thief Puzzle Online
Thief Puzzle Online is a fun puzzle game where the goal is to help a small-time thief steal different things, including people.
In each level of this free online game, you have to extend the thief's arm to reach the goal or catch the person. But it's not as easy as it seems to become a skilled thief. The good thing about being a stickman is that your arms can fit through small places, and you can stretch and bend them like rubber, especially this slippery figure. Find out what the thief wants to steal and how to do it.
Both the troll and the thief risk getting caught by their prey and getting hurt by broken wires, plugs, knives, and cars that are moving. If you are unsure, use the help button.
How To Play