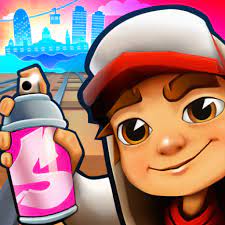 Subway Surfers
Subway Surfers offers a fun and engaging obstacle running game. This is a very well-known, popular game. You play the role as a young superhero who is being followed by the police. Can you outwit the dangers of buses moving in the opposite direction. Let's show our abilities as Subway Surfers.
How To Play
Use Arrow keys or WASD to move.
Double click Left mouse to use the skateboard.