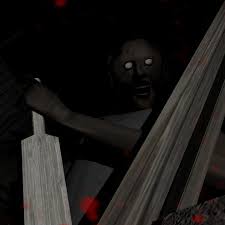 Scary Granny : Horror Granny Games
Scary Granny : Horror Granny Games
Scary Granny: Horror Granny Game is a first-person horror game in which the player is stuck in a scary spooky house and has to figure out how to get out. Be careful, because even small actions can be dangerous.
Scary Granny: Horror Granny Game with many levels about a grandma. In each level, you have to finish different tasks. Find the keys or other things the game tells you to find to finish each level's task. Explore the quaint castle, but watch the clock because time is running out.
Be sure to visit our collection of free scary games to play with various spooky characters!
How To Play
Use the arrow keys to move around the house.
Press the spacebar to jump.
Press and hold the left mouse button to pick up objects or use items.
Use the mouse to look around and aim weapons.
Press and hold the right mouse button to aim down sights.
Press the E key to interact with objects.
Press the F key to drop an item.
Press the Shift key to sprint.
Press the C key to crouch.