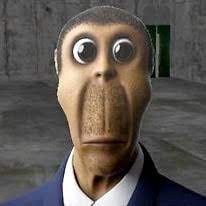 Nextbot: Can You Escape?
Nextbot: Can You Escape? is an interesting action horror game in which you may put your nerves to the test and immerse yourself in a suspenseful atmosphere. In Nextbots, you will fall into a fatal trap. These people have emerged all over the internet and have become well-known internet memes. But then something went wrong, and humorous memes became villains. No one was satisfied with the appearance of the Nextbots anymore, and everyone chuckled at the amusing images.
If you like this horror game, you should play Five Nights at Freddy's, 100 Doors Escape Room too!
How To Play
Use the mouse to look around. W A S D to walk, F to interact and hide, and T to exit the hiding place

To pause the game, press ESCAPE.