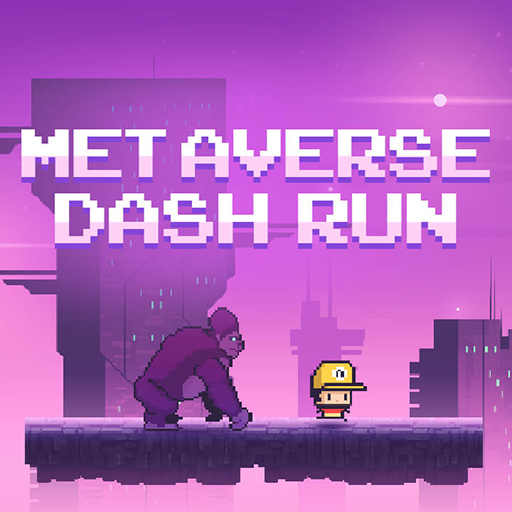 Metaverse Dash Run
Metaverse Dash Run offers an enjoyable online skill game. The metaverse is where you'll find yourself by chance. A huge purple gorilla is on your trail. It's now time to go! Jump over obstacles, collect powerups and capture these strange random meta-coins.
Features
Responsive design.

Cool retro theme.

Use coins to purchase upgrades in the store.
How To Play
Run away from the purple gorilla.