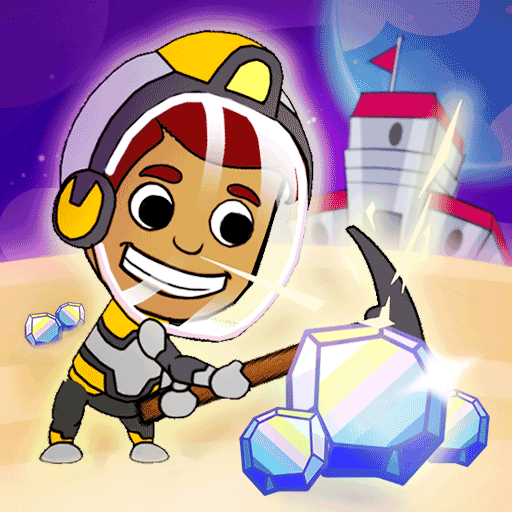 Idle Miner Space Rush
Idle Miner Space Rush is an online digging game in which you have to dig up as many moonstones as you can before the round ends.

The players can leave their base and start digging at the start of each round. In this space game, you have to dig into the moon's surface to look for crystals.
When your bag is full of crystals, you can't get any more until you go back to your base and empty it. You can use the gems you've found to buy new things, like a faster pickaxe and a bigger bag. If you find a secret basement base, you won't have to climb all the way up to empty your bag and get new upgrades.
If you like this game, we also have a whole collection of other titles such as Nubic Boom Crusher, Escape Mystery Room!
How To Play
Use the arrow keys to run, climb, and dig.