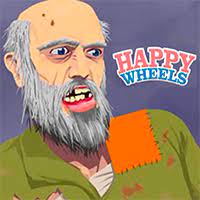 Happy Wheels
Happy Wheels combines physics-based hazards with fun games. You must maintain the physique that you have chosen to win.
This game is famous for its brutal visuals, the large amount of user-generated material it creates on a daily basis, and the fact that the game map can be shared on public servers. Its brutal gameplay is what may make this game so appealing. Your head, arm, leg, or entire body may be broken. To cleanse an island, players can explore multiple map levels.
How To Play
Left and right arrow keys - Lean left and right.

Up and down arrow keys - Accelerate / decelerate.

Z - Eject.

C - Control camera.

Space / Shift / Ctrl - Special abilities (vary by character).