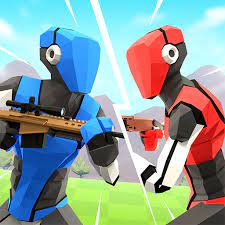 1v1 LOL
1v1 LOL is a third-person battle royale shooting game that combines a third-person shooter and a building simulator. Your goal in 1v1 LOL is to fight against other players and defeat them to become the last player standing. You can not only fight, but also create your own defense base. The map may allow you to move strategically. To strengthen your defenses, you can build walls, ramps, or platforms. This defense mechanism will help you defeat other enemies. This game is completely free from chance. This is basically a "win-or-lose" game of skill. You must be able to use your agility and marksmanship to survive on the battlefield.
FEATURES
3 main modes: BR Duos (2v2 battle royale), 1v1, and Box 2v2.

Multiplayer game modes: Just Build, Aim Trainer, Party, Zombies, Pipe Run,...

Find a 1v1 quick match in just 3 seconds, no bots, only real players.

Play unlimited battle royale 24 hours a day.

Custom HUD: manage and arrange buttons however you like.

Play for free.

Tons of stats and weapons

Unlockable characters and costumes
How To Play
LMB to shoot/build.

WASD to move.

Spacebar to jump.

Shift to crouch.

Z, X, C, V, or Y to switch building blocks.

F, 1, or 2 to switch weapons.

R to rotate stairs/reload.

G to make doors on platforms.

E to open the doors.